Malaysia Website Development – 5 Benefits Of Using WordPress
Without a website you simply are not getting the exposure you deserve. But this doesn't mean that you have to go to great expense to have a website professionally developed. WordPress offers a simple and effective step-by-step solution so that you can create, develop and design a website without wasting your precious time.
5 benefits of using WordPress to develop your website include:
1. User Friendly
WordPress provides one of the most user-friendly portals to allow you to create your own personalized website. The dashboard is extremely simple to use and the step-by step instructions mean that just about anybody can successfully achieve the style and look you want.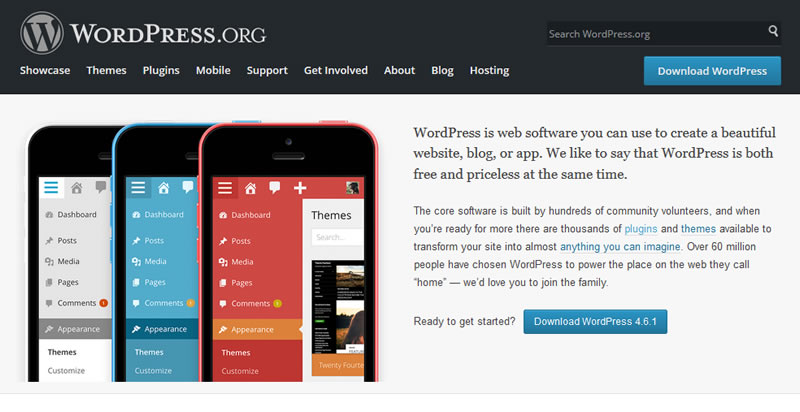 But it's not just you that will benefit. WordPress sites are well-known for being user-friendly to internet users as well. In other words, visitors to your site will have far better ease of use of your individual site than other platforms can provide.
2. It's Free!
No really, it won't cost you a cent! Of course this will only give you access to the basic features for your website development like choosing from existing themes and styles. You also may not have the ability to choose your own unique web address on the basic FREE package.
For a small fee, you can however upgrade your status to have greater or even full access to all the features available to create your own website. Keep in mind though that the more features you choose, the longer and more complicated your web building process will be. It is recommended to start off with the basic features and then upgrade at a later date when you have a better idea of how the different functions and can determine your need for additional functionality or features.
Latest version is now 4.6.1
WordPress 4.6.1 Security and Maintenance Release https://t.co/NzOLsywTri

— WordPress (@WordPress) September 7, 2016
3. Content Submission
Submitting content like blogs on your website is a critical function and nowhere is this process simpler than with WordPress. It is SEO friendly which means that all the factors to increase your search engine ranking are there for your to use. The different tools allow you to ensure that you remain within optimal search engine protocols while ensuring that your content will have the greatest impact.
Analysis tools are also available to assist you in determining how successful certain keywords are and the impact of a specific post. You can use this analysis to keep improving your blogging and content submission.
4. Plug-in's, Add-on's and Extensions
There are plenty of plug-in's, add-on's and extensions available that are compatible for use with the WordPress development site as well as your website. What does this mean to you? You get even greater functionality and can improve upon the total offerings on your website.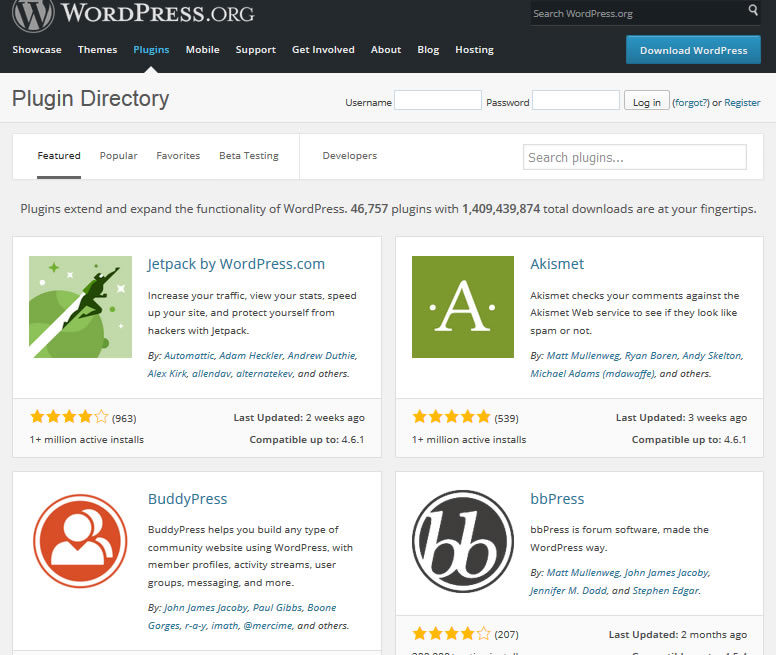 However, it is important to research any add-on's you want to use to assess whether they will add actual value to the site or if they could negatively impact the overall functionality. There are plenty of reviews available, both positive and negative, that you can use to evaluate the benefits vs. the pitfalls of using plug-in's and extensions.
5. Web Building Guides
Although the step-by-step process for developing a WordPress website is simple, you may still struggle to get it just right, especially if this is your first time attempting web building or if you are starting from scratch. There are plenty of guides available online that will give you the help you need.
These guides have been primarily developed by actual WordPress users who have learn the different processes through trial and error. However, the official WordPress site has plenty of tips, tricks and informational material that will assist you in your web development process. It is recommended that you read the user guide before starting and then research any other information as needed.
There are varying opinions as to whether WordPress is the ultimate web development platform available for individual users as well as businesses. For most however, the simplicity is the main reason that WordPress outshines it's competitors. The user-friendly admin interface, ease of use for visitors to the site as well as the ease of adding search engine friendly content are also contributing factors.
But you won't know until you try it so go to the WordPress site and start developing your own website today.
Here is the tutorial video to get started.