Everyone knows SEO is important and should be part of your marketing tools. It can help you generate numerous leads on 24X7 a weeks and 365 a year basis at cost less than a sales person. But how to you ensure you are implementing a successful SEO campaign? There are lots of SEO services using various methods that claim they can help you rank you website. You need to be very cautious when choosing an SEO company. Here are 4 ultimate tips should consider when choosing your SEO services.
What type of SEO methods are they using to rank your site?
Ask them in general what they do to rank your website. What is the process within the SEO campaign? Are they generating thousands of low quality links to rank your website? It is better to understand what they going to do although you may not understand some of the technical step. We have few companies come to us asking for SEO consultation. We found that their website has been optimized in the wrong way where the previous SEO Company created thousand low quality links and cause the site penalized by Google. The process to recover a penalized website is much more than ranking a brand new website. The impact is huge if you have an old domain name where you can't simply change a new domain name. In short, be cautious if one claim can they can create hundreds or thousands high quality links to rank your website with just few hundred of Ringgit Malaysia.
Be smart when choosing the right keywords.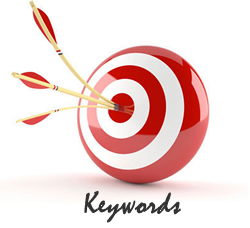 Do not simply accept keywords propose by SEO Company. We do see some companies accept their company name as the keyword. This is useless as nobody knows your company or types your company name in search engine. It doesn't helps even your ranking is at top 1. A proper keyword analysis should provide the detail report for each keyword according to the 4 golden rules defined in here. These include the average monthly searches, keyword competition, keyword relevancy and commercial value. From there you can select the best keyword which should drive the highest target traffic to your website.
Set the right measurement
How to determine the measurement with SEO Company is another important factor. In general, it can be measured based on keywords ranking performance or traffic volume performance. For keyword ranking measurement, make sure you choose the proper keywords which fulfill the 4 golden rules as described above. There is no point you have 10 top ranking keywords which are low monthly searches, low commercial value and not relevant to your product or services. It doesn't bring high targeted traffic to your site.
For traffic volume measurement, you need to be very carefully checking the source of the traffic. Lot of company claim they can bring thousand visitors to your site within days. They do keep their promise if you check the report in Google Analytic in general view. But if you drill down the visitor by geographical location, do not be surprised to see hundreds of visitors come from other countries like Africa or India. One can simply use USD 5 get a service from fiverr.com to blast automated visitors to create fake high volume of traffic. These visitors are not real visitors or will not spend any money in your product or service.
Reduce the risk and maximize your ROI
Traditional SEO services usually charge big upfront payment without showing any results. You often need to put yourself in risk by investing big amount of money to "trust" a SEO company and hope they delivered their promise. Some companies do provide money back guarantee but you have spent few months of time waiting for the result. If possible, always look for reputation SEO Company, company that provides risk free SEO trial program and monthly pay per result SEO program.
Do consider all the points mentioned above in your SEO implementation. A successful SEO plan can definitely increase your business revenue in long term but at much lower cost compare to traditional marketing tools.
Are you looking for a online keyword rank tracker? Check out our review here.